Friday, January 26, 2018
A secret order of African, new exhibition of the camagüeyano Eduardo Rosales (Photos)
---
---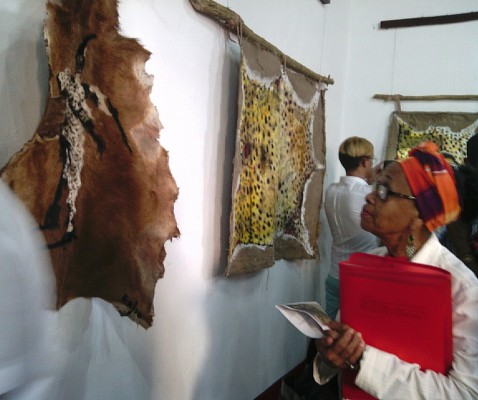 Camagüey, Jan 26. - The opening of a novel sample for the visual arts and the Camagüey's cultural history, this Thursday remained inaugurated, in the context of VII Meeting José Antonio Aponte in Memoriam, which concludes today in this city way millennial.
"An order secretes of African", title of the exhibition, it was also that of a Marti's article published in 1893, which there recaptures the artist of the plastic arts Eduardo Rosales to dignify the role of the society Abakuá in the Cuban History and the Culture.
The above-mentioned proposal is opened to the public in the Museum Native House of Ignacio Agramonte, in the hereditary area of the historical center of this metropolis. (Text and photos: Dania Díaz Socarrás / Radio Cadena Agramonte).