Thursday, November 21, 2019
Sugar factory Batalla de Las Guásimas in Camagüey summoned to the present sugar harvest
---
---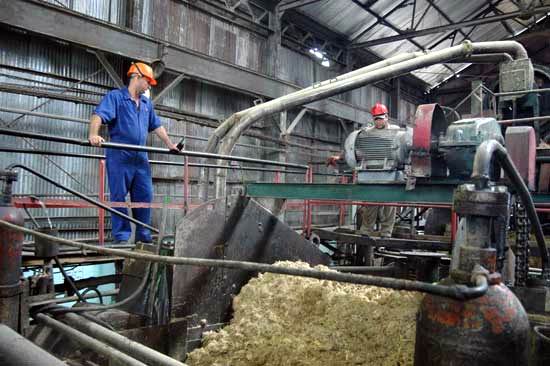 Camagüey, Nov. 21.- "In Batalla de las Guásimas, all efforts must be directed towards the factory being incorporated into the present sugar harvest on the scheduled date, due to its significant contribution to the local sugar industry". That was the main claim of Ariel Santana Santisteban, a member of the Central Committee of the PCC and first secretary in the province, in the usual weekly check for the harvest in that factory in the municipality of Vertientes.
As in previous years, the factory reports the highest figures in the province: more than 51,600 metric tons of sugar, but first it must be completed in the so-called small harvest, until December 31, just over ten thousand tons.
In the pre-harvest verification, government aothorities in the territory demanded seriousness in the fulfillment of the support that provincial organizations and entities must traditionally provide in the supply of agricultural and industrial inputs, and especially, with due attention to the worker.
Together with Panama, also in the municipality of Vertientes, the Batalla de Las Guásimas will complete 52% of the total volume of sugar that the province must contribute in the present harvest, in which it is intended to achieve better results.
This purpose is inspired by the legacy of Commander in Chief Fidel Castro Ruz, who visited the factory during its construction and inauguration. (Alfredo Ferrer Abelarde / Radio Correspondent Cadena Agramonte) (Photo: Archive)