Thursday, November 21, 2019
Electronic government in Camagüey allows greater interactivity between Internal Trade and costumers
---
---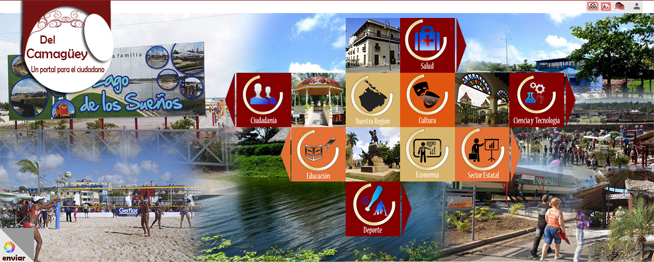 Camagüey, Nov. 21.- The Internal Trade Business Group of this province uses e-government as a tool to respond to costumer's proposals from the Citizen's Portal, an interactive platform that is currently necessary.
Yandria Vázquez Recio, Costumer´s Attention specialist, explains that the daily review of the website is established with the objective of being aware of the dissatisfactions or doubts of the Camaguey people about their branch offices.
Vázquez Recio says that repeated concerns respond to disagreements with the prices of non-state workers in parking lots and the cost of products in agricultural markets.
Every time a citizen accesses the site, it is necessary that they leave all the information, say their name and surname, telephone, email and also a reliable description to answer in a short period of time, said the specialist.
The Citizen Portal, created in August 2018, is part of the implementation of electronic government in the province, another way for the Internal Commerce Business Group of Camagüey, to know the criteria of the people. (Yusarys Benito Deliano / Radio Cadena Agramonte) (Photo: Archive)