Friday, March 27, 2020
Cuban volleyball player infected in Estonia by new coronavirus receives medical discharge.
---
---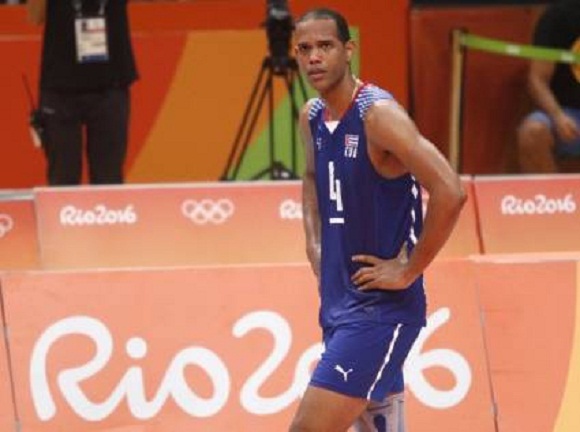 Havana, Mar 27.- Cuban volleyball player Javier Jiménez, hired in the Estonian League, received a medical discharge after overcoming the Covid-19 disease, the Cuban Institute of Sports, Physical Education and Recreation ( Inder ) reported.
According to thestatement, Jiménez, who still remains in that European country, was discharged after completing the epidemiological surveillance stage without difficulties.
The player "maintains a good state of mind and is aware of the efforts we made for the return, together with his club, the Federation of that nation and our embassy in Estonia, which has been very important in all this process," said Ariel Saínz, vice president of the Inder.
The also head of the Cuban Volleyball Federation added that "now the most important thing is that he is fine and follows the instructions of the specialists in detail."
A member of the Saaremaa VK club, Jiménez was examined as a "contact" after the team´s technical director was confirmed positive, after returning from a match played in Italy, the Inder statement said.
By contracting the disease, Jiménez became the first Cuban athlete to suffer from Covid-19.
According to official data, Cuba declared 67 infections in the country on Thursday. So far, only two people have died, one of Italian nationality and a Russian citizen.
In Estonia, meanwhile, the positive cases amount to 538, according to the site www.worldometers.com , which maintains a minute count of new infections in all countries of the planet. (PL) (Photo: www.juventudrebelde.cu )