Friday, September 25, 2020
Outstanding athletes recognize quality of training in Camagüey
---
---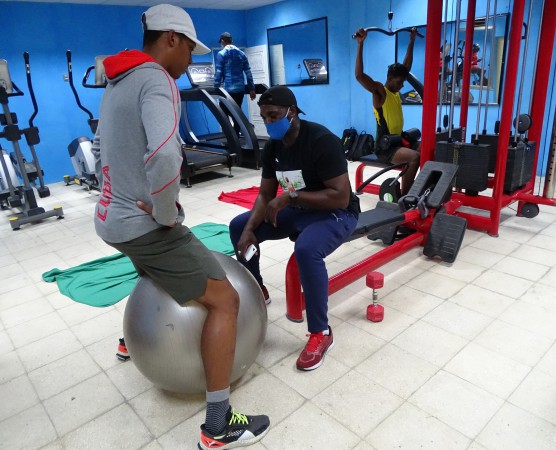 Camagüey, Sep 25.- The strategy of the authorities of the National Institute of Sports, Physical Education and Recreation (INDER) to move the preparation of Cuban athletes out of Havana with a view to Tokyo 2021, brought the team to the city of Camagüey National Athletics.
The 2018 indoor long jump world champion, Juan Miguel Echevarría, acknowledged in dialogue with Cadena Agramonte the effort made by the country to carry out training in the midst of the Covid-19 pandemic, and expressed his satisfaction at being in his native Camagüey, where "the welcome has been very pleasant", and "there are the ideal conditions to fulfill our programs."
The same opinion has the world champion and Olympic runner-up Yarisley Silva, who also considers the decision to bring them to train in the Ciudad de los Tinajones very wise. "Here we have everything we need, including a track and a very good quality gym; in addition to extreme care to avoid catching the new coronavirus ".
For his part, Fidel Félix Frías Plasencia, doctor of the Athletics team in the jumping area, referred to the strong training that athletes must undertake to achieve good results in Tokyo. "Camagüey is being key in that objective"; sentenced.
The Tokyo Olympics were to be held in the summer of this 2020 but as a result of the Covid-19 it had to be postponed to an appointment under the five rings for the same period of 2021. (Marieli Suaid Nuñez / Journalism Student) (Photos: Humberto Cid)