Saturday, October 24, 2020
Cuban Institute of Meteorology issues early warning on possible hurricane
---
---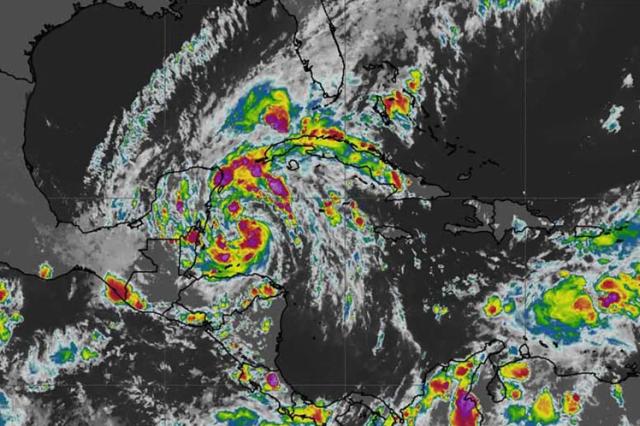 Havana, Oct 24.- The rains will continue throughout the Cuban archipelago this weekend, and there is the possibility of a tropical depression forming in the vicinity of the Greater Antilles, as reported this Friday by the Institute of Meteorology in an Early Warning Notice number 1 about this meteorological situation.
Here is the full text of the note:
The extensive low pressure zone of the western Caribbean Sea has been better organized since Thursday night. The cloudy areas with showers and thunderstorms show a better structure, they have been concentrated around the center in the vicinity of the Cayman Islands, although they extend to the northeast, east and south of its central zone, close to the central and eastern regions from Cuba.
In the last few hours, conditions have become more favorable for a tropical cyclonic development, which could turn into a Tropical Depression in the next few hours, as it slowly moves northwest this weekend. The most important at the moment for Cuba are the showers and thunderstorms that will occur in much of the country, which can become strong and intense in some locations.
The Forecast Center will keep a close watch on this system given the time of year, the saturation of the soils and the hydrological situation of the country, due to the rainfall that has occurred in recent days. (Taken from ACN) (Photo: File)