Tuesday, December 22, 2020
Cuban educators homaged with art in Camagüey
---
---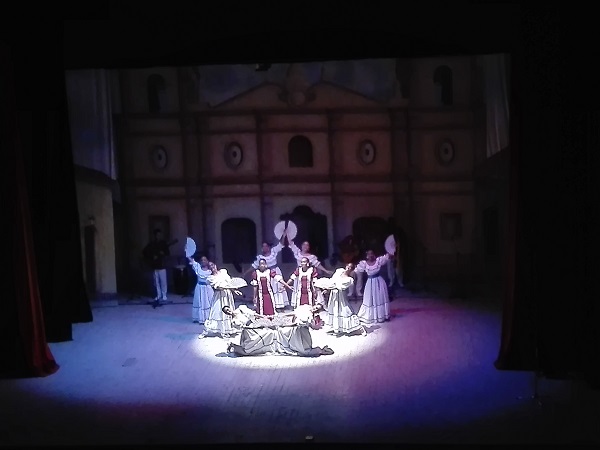 Camagüey, Dec 22.- A representation of Camagüeyan artists met on the night of December 21 to pay tribute to Cuban teachers, regarding the celebration of Educator's Day today.
With the presence of Olga Lidia Tapia Iglesias, member of the secretariat of the Central Committee of the Communist Party of Cuba, the Minister of Education, Ena Elsa Velázquez Cobiella , as well as the main authorities of the Agramontino territory , the show took place, as compensation to the daily sacrifice of those who see fit to teach.
Music, dance and performing arts filled the stage of the Avellaneda Theater, led by the Compañía Folklórica Camagua, the Voces duo, the Saxophone Quartet, the actor Javier del Toro and the magician Cintra.
Special relevance was the mini recital offered by the popular musician Raúl Torres and his group, with anthological and representative songs of the purest Cuban feelings. Speaking to Radio Cadena Agramonte , the singer-songwriter stressed that there was no better way to close his tour of Camagüey territory than by singing to the trainers of generations.
This December 22 marks the 59th anniversary of the historic moment in which Fidel Castro declared Cuba the first territory free of illiteracy in Latin America, the date on which Educator's Day has been celebrated ever since.
Based on the outstanding status that Camagüey reached in the past teaching calendar, as well as the good results it has maintained this year, marked by the incidence of Covid-19, the Ministry of Education decided to grant the province the headquarters of the national celebration for the anniversary. Undoubtedly, a sign that professionals agramontinos of the teachers are worthy pillars of the work of the Cuban Revolution, which takes them one of his main achievements. (Text and photo: Elianis Cutiño López / Radio Cadena Agramonte )