Monday, January 18, 2021
Cuban authorities  on the legacy of Donald Trump
---
---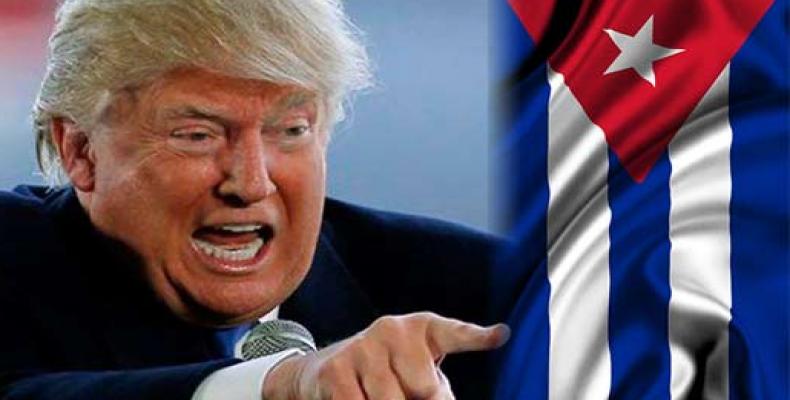 Havana, January 18.- A few hours before the Trump administration's official end, Cuban President Miguel Dia-Canel Bermudez described as shameful the government's legacy towards Cuba.
"The application of 200 measures reinforced the financial, commercial, and economic blockade, expression of despicable and inhumane policy," wrote Diaz-Canel on Twitter.
"Cuba goes on and will be on its feet," he stressed.
During the four years of the Trump administration, actions have not ceased to suffocate the largest of the Antilles' economy, expressed in financial and fuel supply persecution and the implementation of unilateral coercive measures.
Damaging the development of tourism and medical cooperation programs, paralyzing foreign investments, and generating mistrust to avoid new financing entrances have been other goals of U.S. actions.
Meanwhile, the Foreign Minister, Bruno Rodriguez Parrilla, also tweeted on Monday that the U.S. President and the Secretary of State lied when designating Cuba as a State sponsor of terrorism.
"Their infamy is used as currency to pay for political debts and as a coercive instrument against those of us who refuse to indulge the whims of imperialism," he said. (RHC)