Monday, January 25, 2021
Cubans score for their teams in Spanish basketball
---
---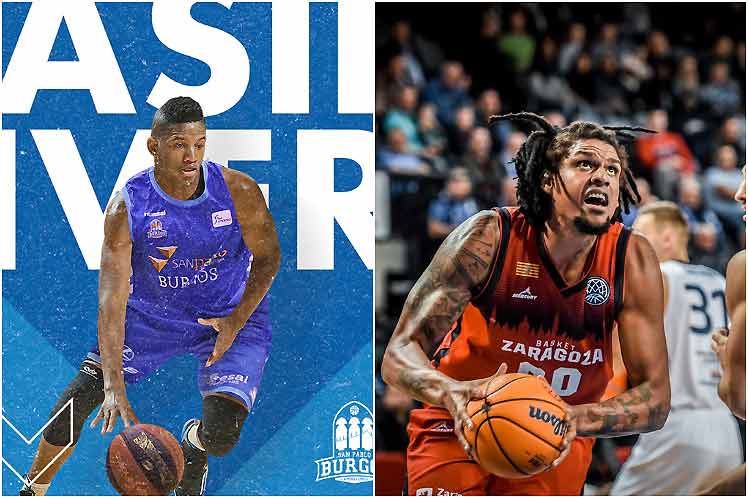 Havana, Jan 25.- Cubans Jasiel Rivero and Javier Justiz contributed to the triumphs of their teams during matchday 21 of the Endesa Basketball League in Spain.
Rivero contributed eight points and three rebounds in the success of Hereda San Pablo Burgos 14 81-75 against UCAM Murcia, to establish himself in fifth place in the best second league of that sport in the world.
The Cuban was not among the headlines, and only remained on the court at the Palacio de los Deportes de Murcia for 21:13 minutes, probably in correspondence with the process of recovering from a bursitis in his left shoulder.
The Santiago center Justiz, in just over 16 minutes on the Arena Bilbao court, scored four points and grabbed two rebounds in the victory of his team Casademont Zaragoza 96-73 over RETAbet Bilbao.
It was his first game in the 2020-2021 league season with the Aragonese. Little by little the Cuban player is integrating after being absent for 11 months due to an injury and rejoining last December in a commitment to the Basketball Champions League in Europe. (Jit) (Photo: Radio Habana Cuba)